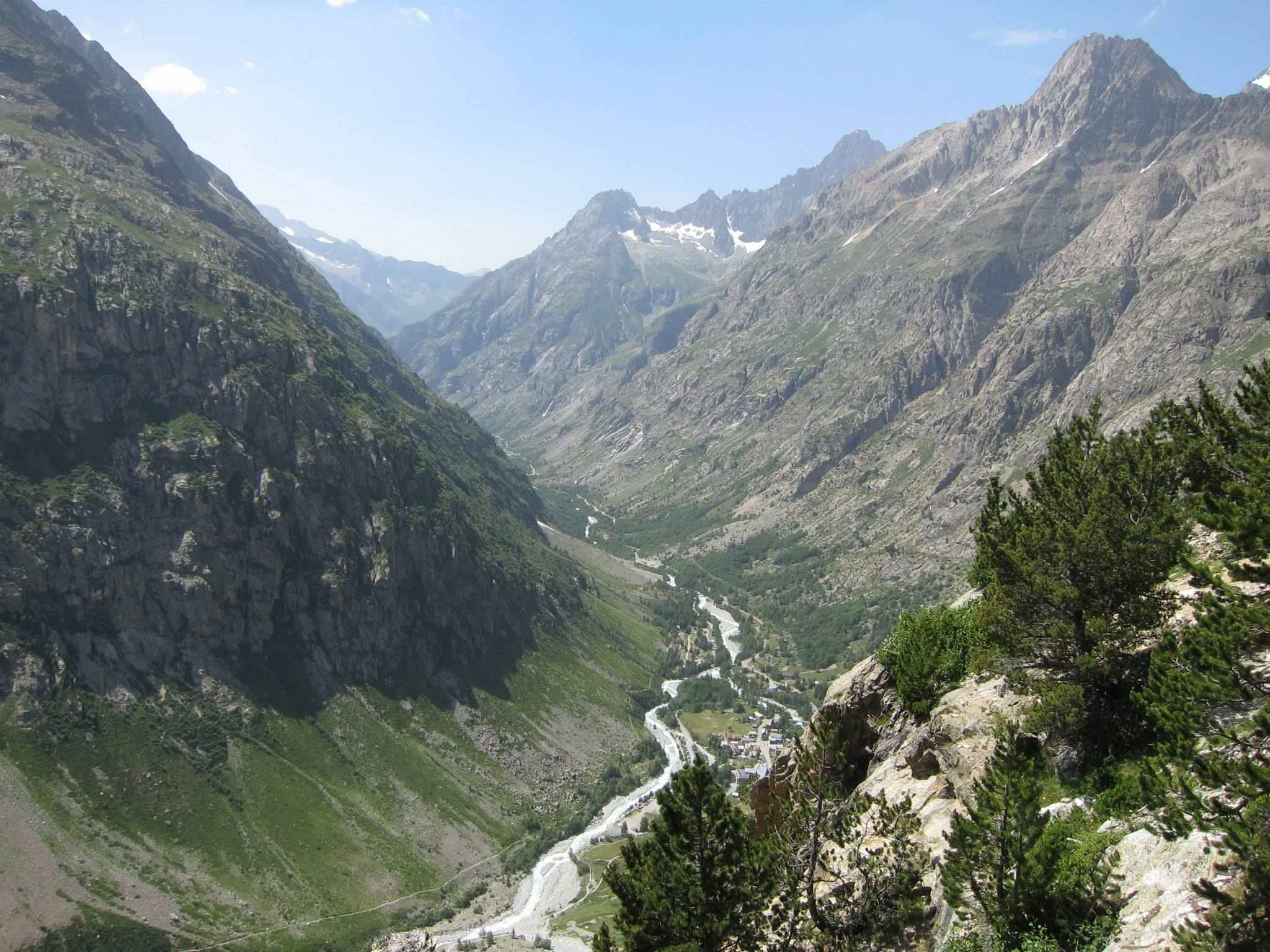 I actually did this tour in summer 2013, but didn't get around to putting the pictures up on the blog until now!
Christoph and I had been saying for a while that we should do some multipitch together, and finally we managed to find a weekend where we were both free. We decided to do the Cornes de Pié Bérarde, as it seemed like a fun route in a pretty wild setting, and the topo claimed it was no harder than French 5a.
We arrived at La Bérarde on a Friday evening, after having taking the Transisère bus from Grenoble. Once we arrived at the refuge we realized that I had forgotten the entire set of cams, meaning that we would have to climb the entire route with just a set of ten nuts; oh dear! We set off the next morning anyway, eager to attack the three hour approach and see whether the route would be climbable with our deminished set of gear. Christoph took the first lead, and it quickly became obvious that everything was going to be ok.
The rock was of really good quality, and the granite gave ample opportunities for bomber nut placements. After a few hours of top-notch climbing we topped out at about 2PM into the blistering July sun. The three-to-four hour walk off mentioned in the topo was not looking particularly appetizing at this point but, with no better alternative, we shouldered our backpacks and got to it. We arrived back in La Bérarde with about half an hour to spare before the last bus of the day; just enough time to get an ice cream and take in the epic surroundings before coming back to civilization.
Gallery